Maroldka Residential House
We have chosen a pleasant location in Prague with a distinctive atmosphere, where the city charm is spiced up with stylish cafés, trendy shops and new ways of entertainment. We selected progressive materials and used the location to the maximum to precisely meet all contemporary standards. Having focused on functional parameters and a sense of harmonious wholeness, we have created comfortable living for the 21st century. The Maroldka residential house offers the perfect background for those who want to indulge in the metropolis experiences every day.
Its name refers to the legacy of the painter, illustrator and graphic designer Luděk Marold, whose work faithfully captures experiences and moments from the life of the society. He is also the author of the panoramic painting The Battle of Lipany, the largest ever painting in the Czech Republic.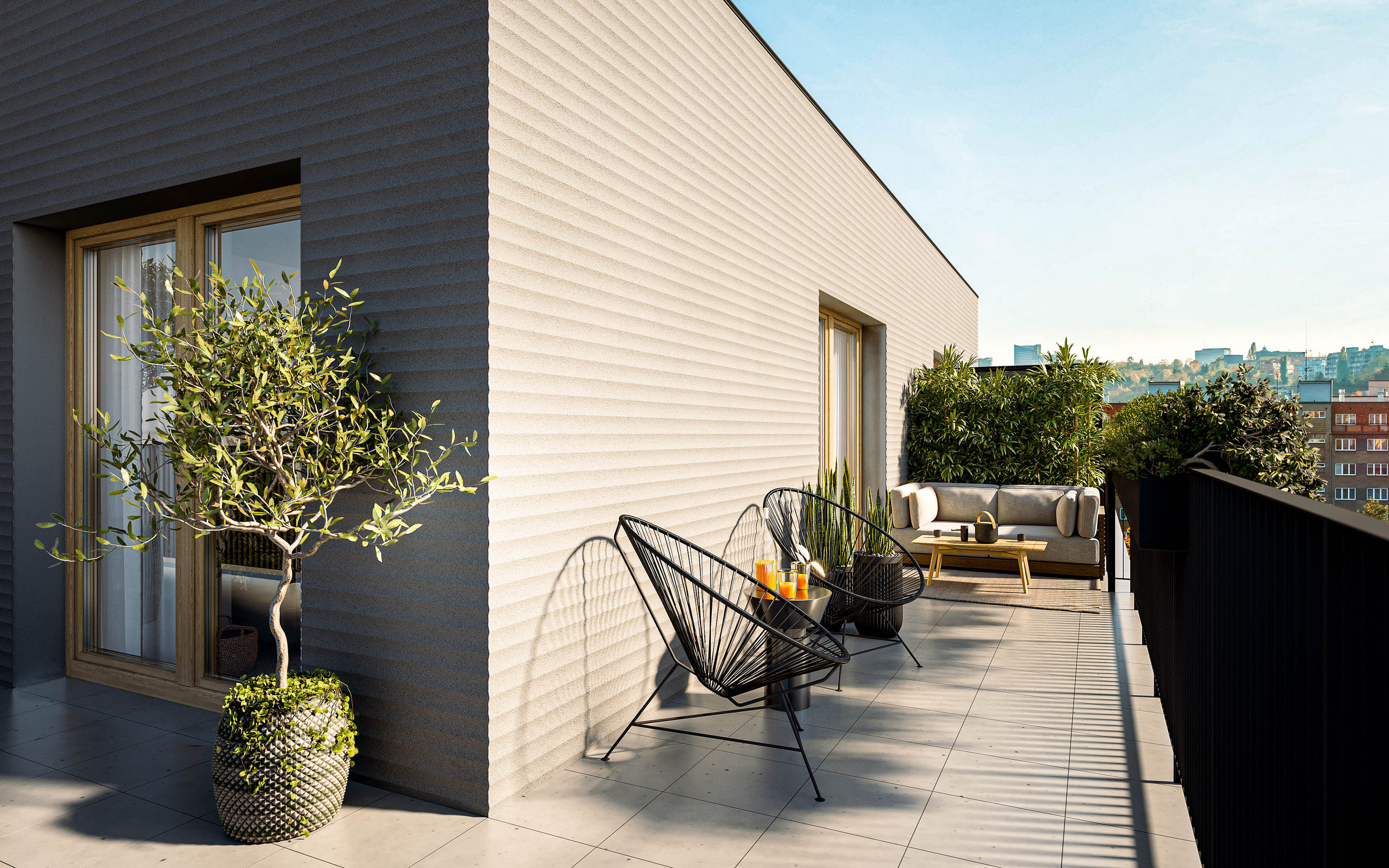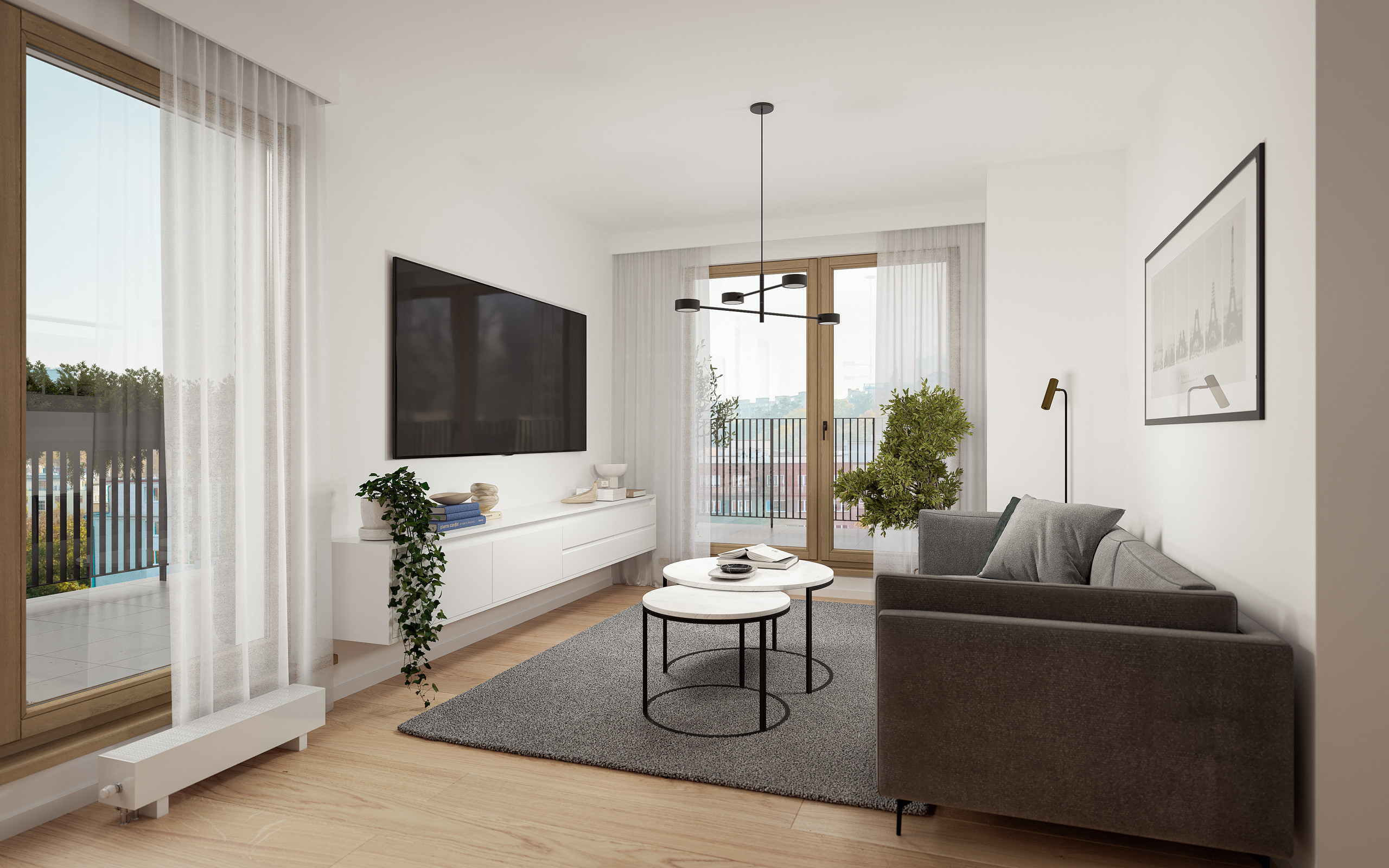 There is beauty in simplicity
The easy-to-read shape of the house corresponds with the aesthetics of the white façade, which is accentuated by large-format windows. The unobtrusive concept highlights a purity of style. With the renowned architects of the Maroldka residential house, we have taken the path of simple elegance, straight to the point. The minimalist form highlights practical details. The sober look is accompanied by phenomenal functionality and effectiveness.
A bonus is the size of the house, which offers plenty of privacy as well as opportunities to build relationships with neighbours. In addition to 38 units with the layout of 1 room+kitchenette up to 3 rooms+kitchenette, there are also 4 commercial units and 23 parking spaces available in the house.
Timeless new building is a blank sheet of paper into which you can project your ideas of a great home. The units in the Fit Out standard are finished up to the final surfaces, including sanitary ware. Individual preferences and a distinctive style can be imprinted in the furniture and furnishings of the apartment. And even before in a choice of several finishing standards. We also offer the possibility of professional changes to installations, layouts or materials in cooperation with the ProBydlení client centre.
More than just an apartment
The comfort of the residents of the Maroldka residential house is ideally topped off by a roof designed to be walked on. It serves as a pleasant viewing terrace where you can refresh yourself with a glass of prosecco in the summer or recharge your batteries with a cup of coffee. You can sit here with your friends, but also meditate or start your day with morning yoga. We also offer 8 private terraces for purchase.